Massage therapy
delivered to you
Book a professional massage therapist to your home
Phone: 0045 9388 0063
Delivered to you in Copenhagen and the rest of Denmark
Most people face muscle aches and stress from time to time. Everyday life is increasingly becoming hectic, putting pressure on us physically and emotionally. It can be difficult to find time for everything - especially taking take care of ourselves. Chasing a massage clinic in the busy traffic of modern cities is seldom the best solution. That is why we offer massage therapy delivered to you - wherever you are. Giving you the full relaxing experience of a great massage, without having to leave your home, hotel or office.
This brand new concept for massage therapy has been developed by professional physiotherapists and certified massage therapists. Our massage therapists save the time and money needed to run a massage clinic. Instead they can focus on the thing that matters - giving you the best possible massage. The massage therapist will adjust the massage to your needs - whether it is a deep tissue massage, sports massage or a relaxing wellness massage.
To book a massage, you can simply fill in the zip code of your location in the search box above - and follow the instructions.
Or call us any time on 0045 9388 0063. We're there for you.
SOME OF YOUR MASSAGE THERAPISTS
Massage therapists are carefully selected, examined and insured by

. So you are always in good hands.
We are proud of
Prizes, legacies and acknowledgements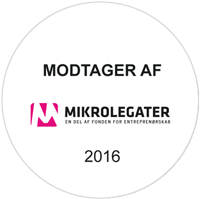 RASRASK IS A NEW MASSAGE CONCEPT IN COPENHAGEN
Massage in Copenhagen with RaskRask
Save waiting time, travel time and money by ordering a massage at RasRask. You can have a massage at your home, or at your office - Yes, wherever you are in Copenhagen and surroundings. We take care of everything for the massage therapists, so you're always at the center. Massage in Copenhagen means massage throughout the entire Copenhagen.
We have many different services, but common to all of them is that they primarily help you and your body. All our massage therapists are carefully selected and certified. You can choose from sports massage, physiotherapy massage, company massage, pregnancy massage, massage at a hotel, massage for mothers' groups, post birth massage, back massage, neck massage, couples massage and event massage.
Well being is a must for all of us, not just those who have the time and energy to chase clinics. You can book a massage through our website 24 hours a day with just a few clicks, and if you live in Copenhagen, we can most likely help you. Our goal - everyone in Denmark should be able to get a massage and be healthier. Bring wellness back to your home with RaskRask massage. Your Wellbeing, Your Terms.
Sights in the world's smallest metropolis
Copenhagen is Denmark's capital and largest city. In the city lives about 1.3 million people (2017), and the city's history is approx. 1200 years old. City has many names, and among them it is called "The Royal Copenhagen", "The City with the beautiful towers" and "Wonderful Copenhagen". It consists of 18 small towns, each of which offers different environments. From multicultural Nørrebro, Frederiksberg, Copenhagen V to Christianshavn and Amager, which is spread to the south.
Copenhagen offers a wide range of attractions for all tastes. Most famous is over 100 years old amusement park - Tivoli, the statue of H.C. Andersen's character 'The Little Mermaid' or the famous sanctuary Christiania. In addition, the capital also offers landmarks, significant buildings (such as Christiansborg Castle) and other interesting sights and museums.
Capital of Industry and Development
Copenhagen is of course an economic epicenter by virtue of being the country's largest urban area and is also part of important trade agreements with southern Sweden. Many of Denmark's largest companies have main departments in the area, especially pharmaceutical companies such as Novo Nordisk or Lundbeck, shipping company - A.P. Møller-Maersk, and Denmark's National Bank.
The capital is in a constant motion, and several ambitious development projects are constantly visualized and initiated. Significantly, the city development project of Ørestad and Nordhavnen, which already has major commercial and cultural attractions, such as the concert hall in the DR City or the Spritnye Arena.
Copenhagen's nightlife, food and entertainment
Copenhagen offers an impressive variety in its nightlife, entertainment and food experiences. Whether you are into small bars, bodegas or clubs you can find it anywhere in Copenhagen. From smart cocktail bars like Ruby to Cozy Bar or Woodstock Café to Vega or Ideal Bar.
If you are more interested in sports and entertainment, there is an international football club FC Copenhagen, which is located in the park, that seats almost 40,000 spectators. Park has good atmosphere, hot dogs and draft beer. If you think it's more fun to take part in sports than to look at them, there are several hundred fitness centers in Copenhagen, like Fitness World, Fitness DK or Dansk Fitness.
Copenhagen is also world famous for the large amount of food you can eat, and there are exciting offers in all price ranges. Whether you are into street food, cafes, burger bars or styled restaurants, you can always find something. From the fantastic Geranium restaurant to more affordable dining experiences like the Gris or YoBurger.
Also, when it comes to venues and theater, Copenhagen is flourishing like never before. You can experience the hardcore Copenhell festival, relax at the Jazzhouse, or watch one of the many Vega concerts. You can also visit the Amager Meat or chill at one of Christiania's many venues. For theaters, there are both - the slightly larger performances at the Royal Theater or less known shows at the Adventure Theater or Nørrebro Theater.
Sports Massage in Copenhagen
When body is active every day, after some time there will be some tiredness. Muscles become tired, the tendons become tight and the joints get stiff. A sports massage is a specific type of massage that is effective against abrasion in the body's machinery. Sports massage is especially popular among top athletes and people who exercise a lot of sport.
Sports and physical activity challenge muscles and tendons, and of course, there is a lot of tenderness when you are more physically active than you are used to. As you grow stronger, your muscles are rebuilt, and with this process there is often a certain amount of pain. The pain can be a sign that you have been training hard and therefore not necessarily is a bad sign. Sports massage can help with releasing the aching of your blood circulation, thus accelerating the healing process.
But pain can also be a dangerous indication that you have exercised wrong or too much. Then there is a need to seek help from a professional, and often you will find that they include a course of massage. Here comes a sports massage at RaskRask in the picture. Our massage therapists can relieve your pain and make your body ready for the next step towards health and healthy body.
It is natural to want to work better or stronger, and you deserve a treatment afterwards to rebuild muscle tissue and strengthen joints and tendons. That is why sports massage is always a part of professional athletes sports programs.
Physiotherapy massage in Copenhagen
There may be many reasons for your body to be stressed, and in Copenhagen there are also many reasons why your psyche may be stressed. Little stress in the body and mind is hardly harmful, but if nothing is done, it can affect your health in the long run. A physiotherapy massage not only affects tension, pain and stress in the body, but can also have positive effects on your mental health.
In Copenhagen, it is possible to order a physiotherapist through RaskRask who would drive to you with their own massage table to wherever you are. RaskRask covers all Copenhagen's postal codes and we have so many massage therapists, so you could get the massage when you need it. A massage must be relaxing, so you should not spend time and energy finding a clinic in Copenhagen's busy traffic.
A physiotherapy massage is a specific type of massage where muscles, joints and tendons are worked through to lower layers of skins, where potentially is a high level of inflammation. Physiotherapy massage is an important step for the body's natural healing function. For the optimal healing the focus is primarily on various joint and muscle pains that may have accumulated over time.
Quiet workplaces can also provide tension - Order a physiotherapy massage in Copenhagen
It is not hard to recall different types of jobs where injuries are a regular problem. Workplaces that involve hard physical work are notoriously known to bring injury to the muscles and joints. But did you know that there is also a widespread problem at the office?
Many experience neck tension, back and shoulder pain caused by sitting in an unhealthy posture. A physiotherapy massage can be the solution to a pain before it appears in deep muscles. Physiotherapy massage can help your body and mind, and because Copenhagen is so busy, it is advisable to order a physiotherapy massage with RaskRask. Our skilled massage therapists customize the massage for you and your special needs, and make sure you get healthier access to your body.